7 reasons Admation is better than spreadsheets
By Jodie Byass
Spreadsheets have traditionally been used by marketing teams and ad agencies to track approvals, manage resources and timelines, allocate tasks and more. But recently the demands on marketing teams and agencies have increased and the needs of their clients have changed, so the tools traditionally used are not longer suitable for managing creative projects.
Unfortunately, spreadsheet programs like Excel or Google Sheets lack the flexibility to manage project resources in the modern world. As the industry has evolved, creative teams have found they are managing increased volumes of clients, projects and up-to-date information and  spreadsheets are no longer able to keep up.  They quickly become inaccurate, inefficient, and ineffective. That's where marketing project management software comes in.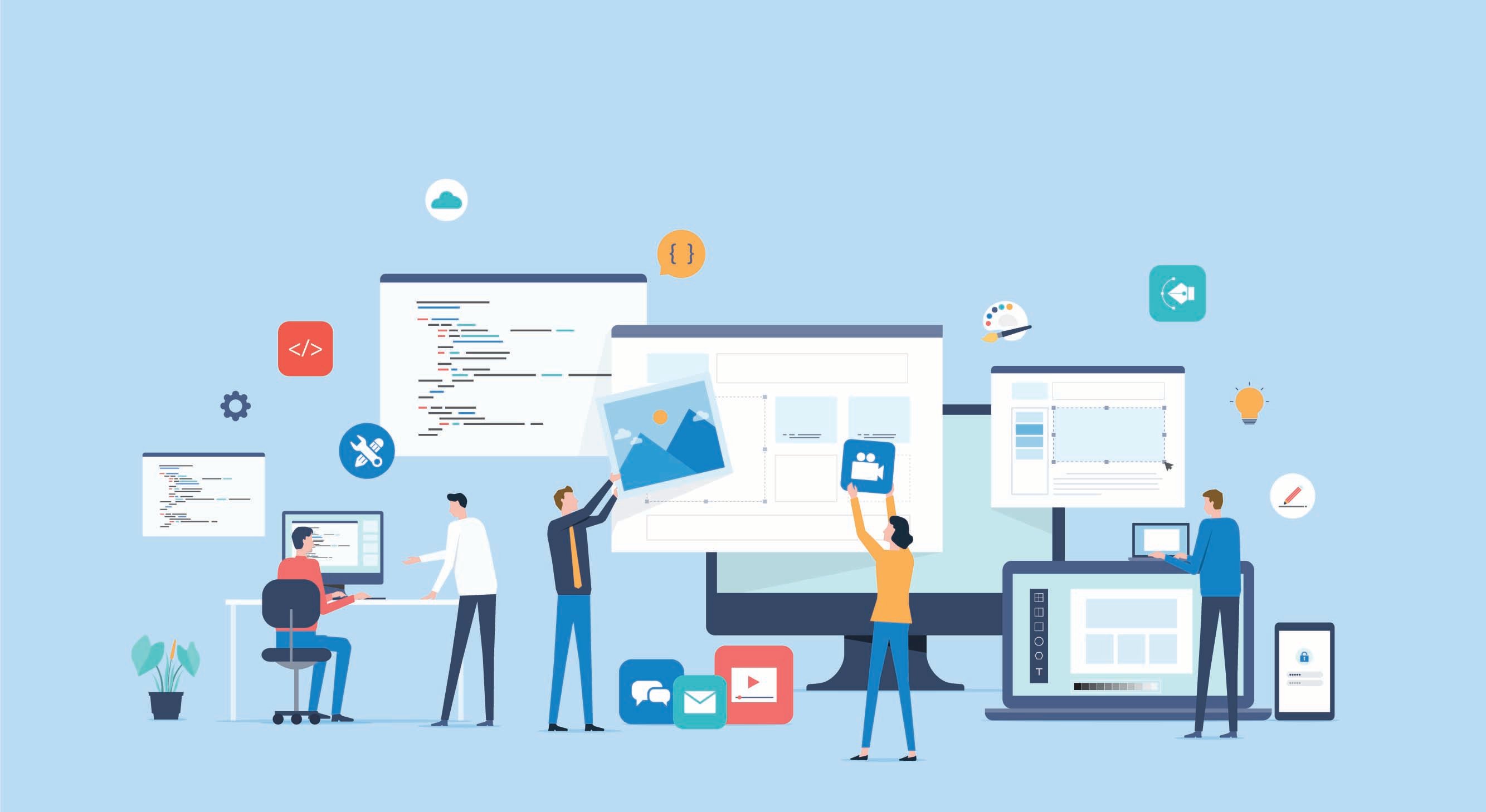 Admation is a marketing project management software that allows you to manage your projects and resources with ease. Rather than using inflexible spreadsheets to try and keep track of deadlines or liaise with external stakeholders, admation integrates your project management with your resource, asset, and approval management in the one easy-to-use software.
If you're still following the old school path of using spreadsheets, potentially wasting precious time or risking more mistakes, here's why marketing project management software is better than using spreadsheets.  
Calendars, deadlines, accountability and notifications are built in
Spreadsheets can be ineffective and overwhelming  when it comes to planning project calendars and managing resources. For ad agencies juggling multiple clients at once, having a series of individual spreadsheets for each customer and project is going to leave more and more room for error.  For marketing teams and internal studio's managing projects for multiple departments and stakeholders is not viable with these out of date tools.
Creative project management software doesn't just bring your calendar into a more streamlined platform, but it also allows you to create unique dates or deadlines for individuals. It also gives you more transparency over the existing resources and workload of your team.
Admation allows you to assign tasks to individuals, set individual deadlines or milestones for those tasks, and even assign approval workflows. This makes it increasingly easy for managing creative projects as both the agency or marketing teams, and the clients or stakeholders can see exactly how far along a project is at any given time. It also gives more accountability to your team and can send automated notifications, removing the manual effort of reminding staff of impending deadlines.
Workflows will be more structured and easier to manage
With deadlines and accountability easier to manage your workflows will also become more streamlined to when it comes to agency resources. Previously, using spreadsheets has meant that creative teams relied on multiple spreadsheets across multiple stakeholders to make sure that everyone only had the information they needed, before having to manually consolidate the final spreadsheet together.
A solution such as admation removes this manual process by allowing you to set up access and restrictions based on the needs of different individuals. This means that data will be interlinked across each stage of your project and already consolidated. It also means internal and external stakeholders will be able to see what they have access to whenever they need it. This makes it easier to manage accountability for approvals, communications, version control, and other asset management.
Collaboration with ad agency software is easy
A spreadsheet only offers part of the puzzle when it comes to managing creative projects. The other is filled in by emails or sharing files across different drives or cloud programs. This leads to a fragmented process that can not only waste valuable time but also leaves more room for mistakes.
Creative Project Management software like admation fills in the blanks not just for managing your projects but for managing project resources and assets as well. Documents and files can all be uploaded and shared with the relevant stakeholders, allowing you to streamline your agency projects from conception through to finalisation.
Streamlined software tracks version control
One of the most prominent features of marketing project management software is to help reduce revision counts, as well as keep track of which revision a project is up to. Spreadsheets require manual updating to track which version of a project is the most recent, leaving a gaping hole that can be filled with error. Reducing this error with spreadsheets is another manual process of checking the previous version, wasting time and money.
Admation instead stores all the older iterations of a project while making it clear which version is the most recent to every single stakeholder. Which means less chance of approving the wrong version or sending a revision riddled with errors to a client.  
Multiple users and stakeholders can access ad agency software at once
Unlike ad agency software that allows users to login at anytime and update, spreadsheets only open in 'Read Only' mode for any secondary users. Which means that the second user either has to waste time waiting for the first to get out of the file, ask them to exit it, or simply forgets to update what they were going to when they finally have access.
Cloud solutions instead allows multiple users to update what they need at any time, making managing project resources including documents, reviews, notifications, reminders, and task allocations easy across projects with multiple stakeholders.
Templates and archives make it easy to scale existing campaigns
Creative Teams often need to replicate, tweak or edit previous advertising campaigns to optimise on seasonal sales or ad testing. While using a spreadsheet system to track old campaigns means rummaging around different files and hoping they haven't been deleted, a solutions such as admation stores all your previous campaigns in an easy-to-access location.
This makes it easy to scale previous campaigns for clients, partners or other stakeholders into existing ads or content that you already know are going to resonate with your target audience. If an ad format does particularly well, or you have multiple ad campaigns of a similar design, you can also save these as templates to refer to in the future.  Admation is integrated with a central archive of all finalised projects, providing your team with quick access to approved jobs, including production files so it is easy to re-run a successful ad or update a campaign. 
Finally, your approval process is going to be tighter and easier to manage
Spreadsheets were never designed to keep track of your project approvals. While they can allow you to set deadlines or manually assign someone to sign off on a project, they have no control over notifications, approval timelines, or asset management.
Marketing Project Management software  that incorporates online proofing and approval features allows you to assign certain people to step-by-step approvals. You'll be able to make sure your assets are only going to your external stakeholders for approval when they've already been signed off by the necessary parties in your own agency. These approval gateways provide more flexibility, can be used with single approvals or multiple approvals, and can even send out notifications for the required person based on upcoming deadlines.
Spreadsheets vs ad agency software
If you're looking for one more reason why you should manage creative projects through a customisable software, then it's this; marketing management software looks more professional to your clients than a jumbled series of spreadsheets.
Aside from helping manage both internal and external stakeholders, agency software will also help you manage your resources and assets, as well as give you the ability to set and meet your deadlines more easily.
Read more about the features admation can offer when it comes to managing marketing projects for your team and clients.