Ways to manage Marketing Compliance in highly regulated industries
By Jodie Byass
Marketing compliance. Two words that can literally send you into a tailspin especially as a marketer working in heavily regulated industries such as Finance, Healthcare, Pharmaceuticals, Insurance, and Alcohol and Tobacco. With multiple channels to manage, regulations changing at the speed of light and the risk of personal data being erroneously shared, the task of balancing the creative with rigid protocols seems like an impossible dream.
The good news is that it's not impossible, though it does require some ground work as well as upkeep to ensure your marketing compliance is beyond reproach. And it'll be well worth it in the long run. After all, no organisation wants to take a hit to their reputation or bottom line if a regulation is breached. Get up to speed with our top 6  tips to help you manage your marketing compliance with more zeal and ease: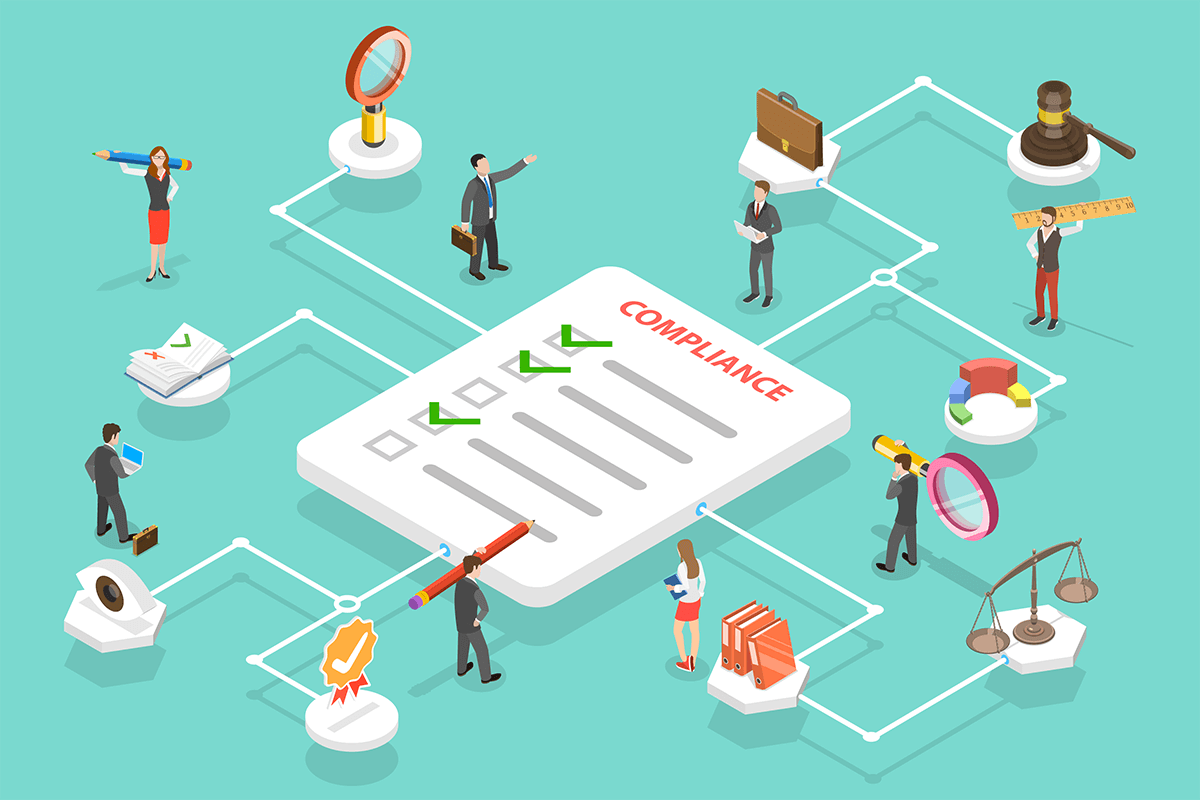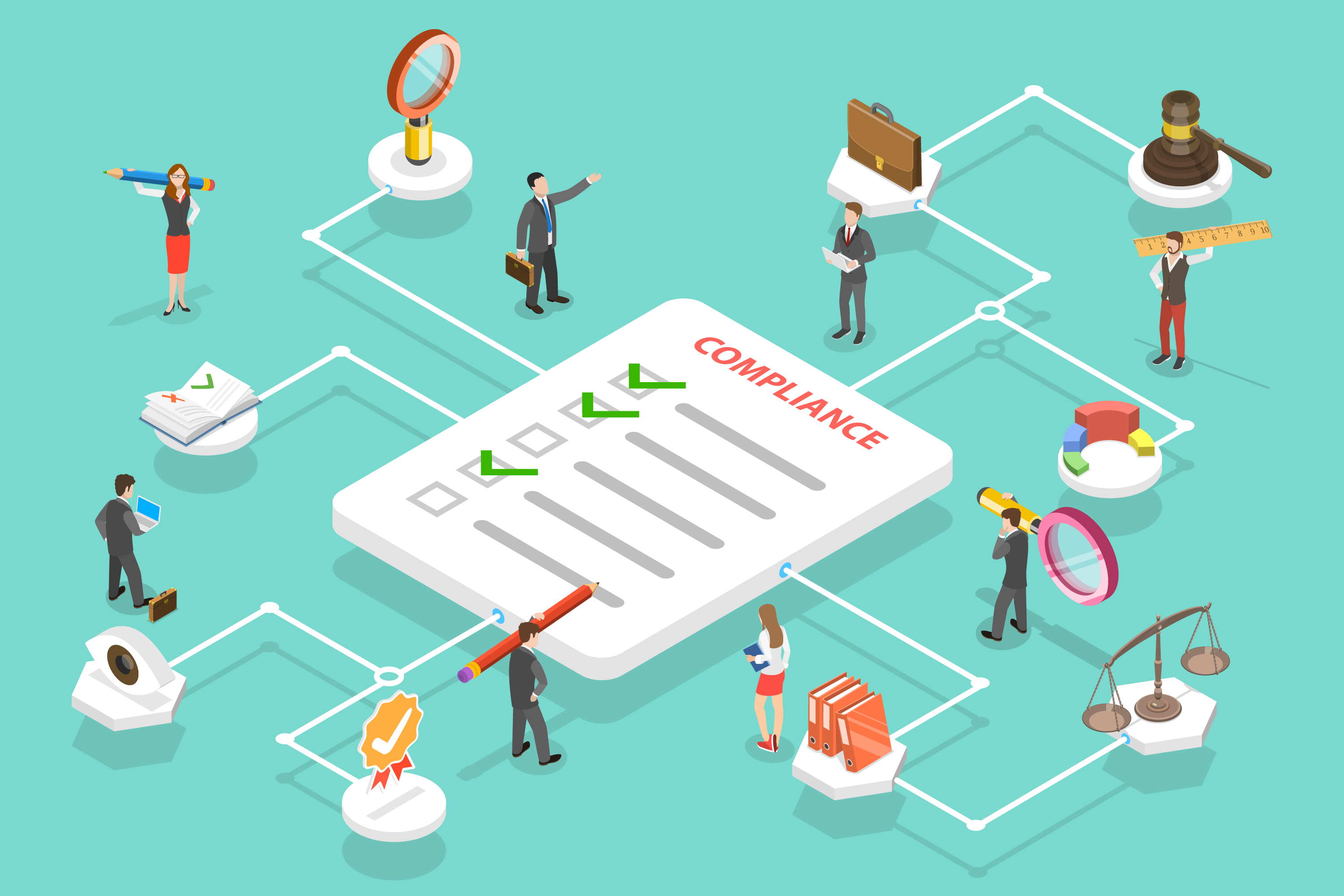 1. Plan your marketing campaigns through the lens of the Legal team
At the planning stage of your marketing campaigns, meet with the Legal team to discuss feedback on your ideas. It'll save you time and money upfront to discover that a campaign is unlikely to get the green light. However, you'll feel more at ease knowing that other projects have gotten the thumbs up. This process is also useful in eliminating breaches that might have occurred if Legal gets bypassed in the approval workflow process and a mistake goes public.
Recommended reading: 5 ways to solve your marketing compliance issues
2. Take charge and invest time in understanding marketing compliance

It's important to have the Legal teams input throughout the planning and approval workflow process, but they won't always be available every time you have a compliance question. Take control by arming yourself with all the information you need to feel confident about regulations that affect your industry. Always make sure you stay current with reputable resources.
For example, if you're in the Finance sector you can go to ASIC's Regulatory Resources page for regulatory guides, reports, information sheets and monthly tables that summarise regulation updates. As many of the marketing campaigns produced today extends beyond borders, make sure you know the different regulations specific to each region or country
If staying on top of marketing compliance is affecting your own work and putting your organisation at risk, it might be time to recommend employing a dedicated Marketing Compliance Manager/Officer.
Recommended reading: Understanding Marketing Compliance
3. Map out effective processes to safeguard your marketing compliance

Once you've confirmed your marketing campaigns, outline your plan on a digital calendar that everyone can access. In addition, document your goals, formats, channels and target audiences so it's clear to you and your team which regulations will impact your projects. It's also important to have a documented approval workflow process to ensure that Legal among other vital stakeholders review content in the right order. It's worth making an approval checklist for each type of campaign which reviewers need to diligently check off before any campaign is approved to go live.
Recommended reading: Tips on refining your marketing approval workflow
4. Plan regular marketing meetings to ensure everyone is compliance savvy
It's in your interest to make sure that the whole marketing team has access to the latest information on marketing compliance and are aware of any issues that arise. Plan a weekly/fortnightly meeting to discuss any issues, why they occurred and how they are going to be resolved. The why is an important part of this equation as you want to try to avoid the same issue in future.
If you believe that training is required to bring your team members up to speed on regulations, then be sure to invest in this as soon as possible. Ensure that new team members are privy to a comprehensive induction process that outlines marketing compliance rules and regulations and where the best resources can be accessed.
5. Technology is your friend when it comes to avoiding compliance issues

A marketing automation tool can automate much of your inbound marketing from a range of touch points to better manage your compliance. For example, in terms of email marketing it can allow you to create personalised templates for different customers and regions to avoid sending out the wrong content that might breach protocols. In terms of your approval workflow, a project management tool can provide the ability for you to create unique approval templates to ensure the right stakeholders review content at the right time and are never bypassed in the process. The tool also has an automatic audit trail of marketing work to refer back to among other handy features to stay on top of compliance.
Recommended reading: Admation's project management software marketing compliance feature and benefits
6. Focus on building trust with your audience which fortifies your brand

If you market your brand with a genuine focus on making a connection and building trust with your audience, then it's likely you'll avoid many compliance issues that could otherwise arise. Of course, many compliance issues occur not with deliberate intent but through human error. So a combination of good will and putting the previous 5 steps in action will set you in good stead for better marketing compliance.
Recommended reading: The benefits of staying on top of marketing compliance