Top 10 admation features to make your marketing compliance failsafe
By Jodie Byass
Last July, the ACCC Chair Rod Sims delivered a timely speech "Companies behaving badly" According to the increasing number of compliance breaches, the ACCC found that many businesses had indeed been behaving badly. The answer to this quandary Sims offered, from our point of view, stronger penalties are a key part of the answer. New legislation now in effect means that consumer breaches could amount to fines of more than $100 million for some companies. And the ACCC won't be playing coy.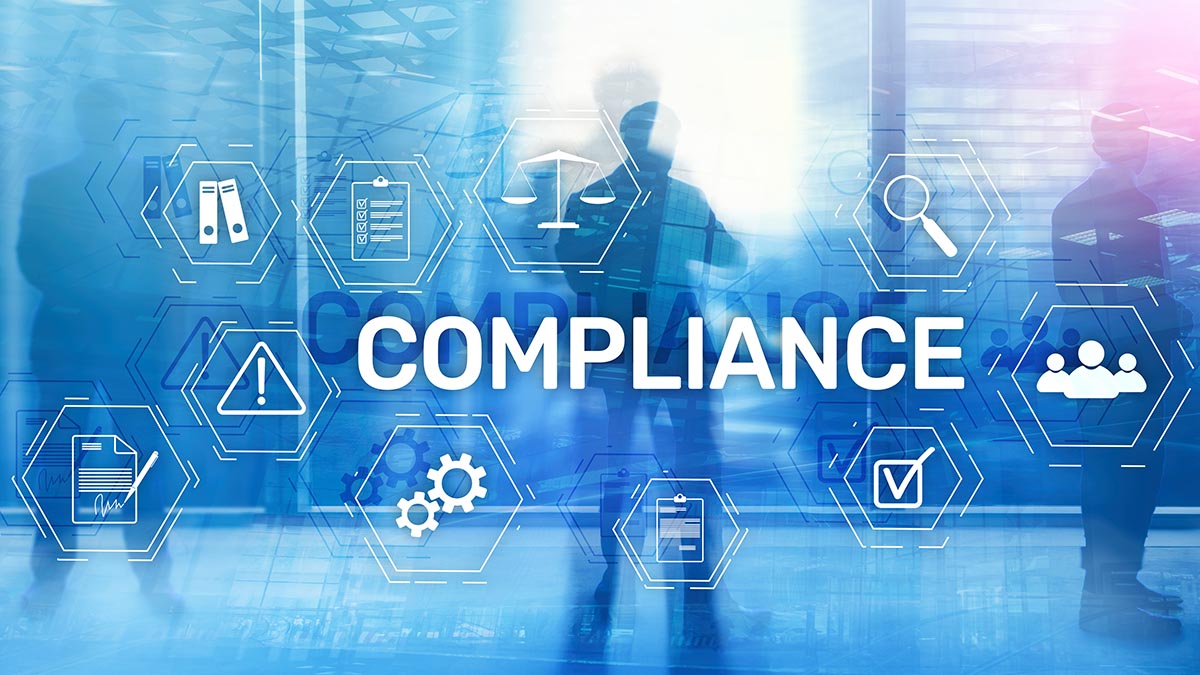 The Australian financial services sector was also recently shaken up with a Royal Commission which exposed misconduct within the sector. More than mere scare tactics, marketing compliance should be a key strategy for any business in 2019 and beyond.
With this, marketers need to ensure that all printed and digital content meets compliance standards. Do your current tools for managing your approval workflow safeguard your brand? If not, it might be time to consider software for marketing compliance.  Admation's project management software offers a range of marketing compliance features that can help you stay on the good side of the ACCC.
10 admation features that'll help make your marketing compliance airtight
1. Multi-user Briefing Feature
This nifty online project briefing feature enables stakeholders such as Legal or Compliance to provide feedback at the briefing stage. This way, everyone's clear on any legal perimeters at the very start of your marketing campaigns.
2. Approval Checklists
Admation's Approval Checklists allow you to collate a checklist of questions and actions that need to be ticked off before a project can be approved for printing or publishing. This feature not only reduces artwork revisions and errors, it also eliminates any legal issues that may arise from legal advice not being followed.
3. Approval Templates
Create your own customised approval templates to ensure that Legal or Compliance never get missed in the reviewing process. You can also avoid them signing off too early in the process when a late error might slip through and cause a breach.
4. Tiered Approvals
Businesses within highly regulated industries such as financial services often have complex and layered approval processes. Admation's Tiered Approvals will guarantee that stakeholders review artwork in the right order, at the right level. Once the first round of reviewers have approved artwork, admation automatically forwards it on to the next round of reviewers.
5. Online Proofing 
Gone are the days of having to guess someone's handwritten markups. Admation's Online proofing tools enable stakeholders to markup changes online by highlighting the area and making text comments. Avoid silly mistakes which could be costly if they slip through and go live.
6. Legal Reserve Button
When an approval is channeled to the Legal or Compliance department, a representative can reserve the job so that work isn't doubled up or missed.
7. View Feedback Feature
Admation has a robust feedback feature which enables stakeholders to view and comment on all feedback. This feature is especially handy for Legal or Compliance to observe feedback to ensure that legal disclaimers are not changed or deleted. 

8. Automated reminders
Let's face it, everybody's busy these days and Legal and Compliance are no different. Admation sends automated reminders to stakeholders to make sure they review and approve marketing content in a timely manner (so it doesn't drop off their list!).
9. Digital Asset Management (DAM)
A major concern for businesses is that old assets and messaging are mistakenly used in campaigns because of a lack of version control. Admation's DAM provides you with a secure location to save only your most current branding assets and guidelines to ensure that no obsolete branding goes to market.

10. Automatic Audit Trail
Last and certainly not least, admation saves an automatic audit trail of marketing work so that you always have a record of your project work.
Ben Holland, the Creative Hub Manager at Bendigo and Adelaide Bank on admation's audit trail: 'Another really great feature' If you're picking up someone else's job you've had nothing to do with, you click on it and you can see where it?' gone and what's been done with it.?
Recommended reading: The benefits of staying on top of marketing compliance
Need to know more about Marketing Compliance - Head to our  Download our Guide today!