Digital Asset Management Made Simple
Simple. Powerful. Feature Rich. Simple's Asset Manager strikes the right balance between control and flexibility. Store, tag, edit and localise approved assets and get them to the market swifty. With a single source of truth, stay on-brand, meet the highest standards of compliance and distribute brand assets reliably and securely.
Book a demo
Control assets
Define workflow, permissions, approvals to manage brand assets and their use. Monitor licences, generate usage reports. Visualize data with personalised dashboards.
Collaborate easily
Share large files between external agencies and internal teams safely. Localise content on the fly with onboard editing tools for different markets and channels.
Scale seamlessly
Leverage the MS ecosystem by connecting effortlessly with other applications so you can scale reliably and securely.
Centralised Storage: A Single Source of Truth
Store, categorise and tag assets in a simple, intuitive structure.
Have confidence your teams are always using current approved assets.
Maintain control with multi-tiered approval and permissions.
Sophisticated AI supported tagging gives more accurate search results.
Easily search for text in images with Optical Character Recognition (OCR).
Expiry warning settings for brand assets to ensure licence compliance.
Book a Demo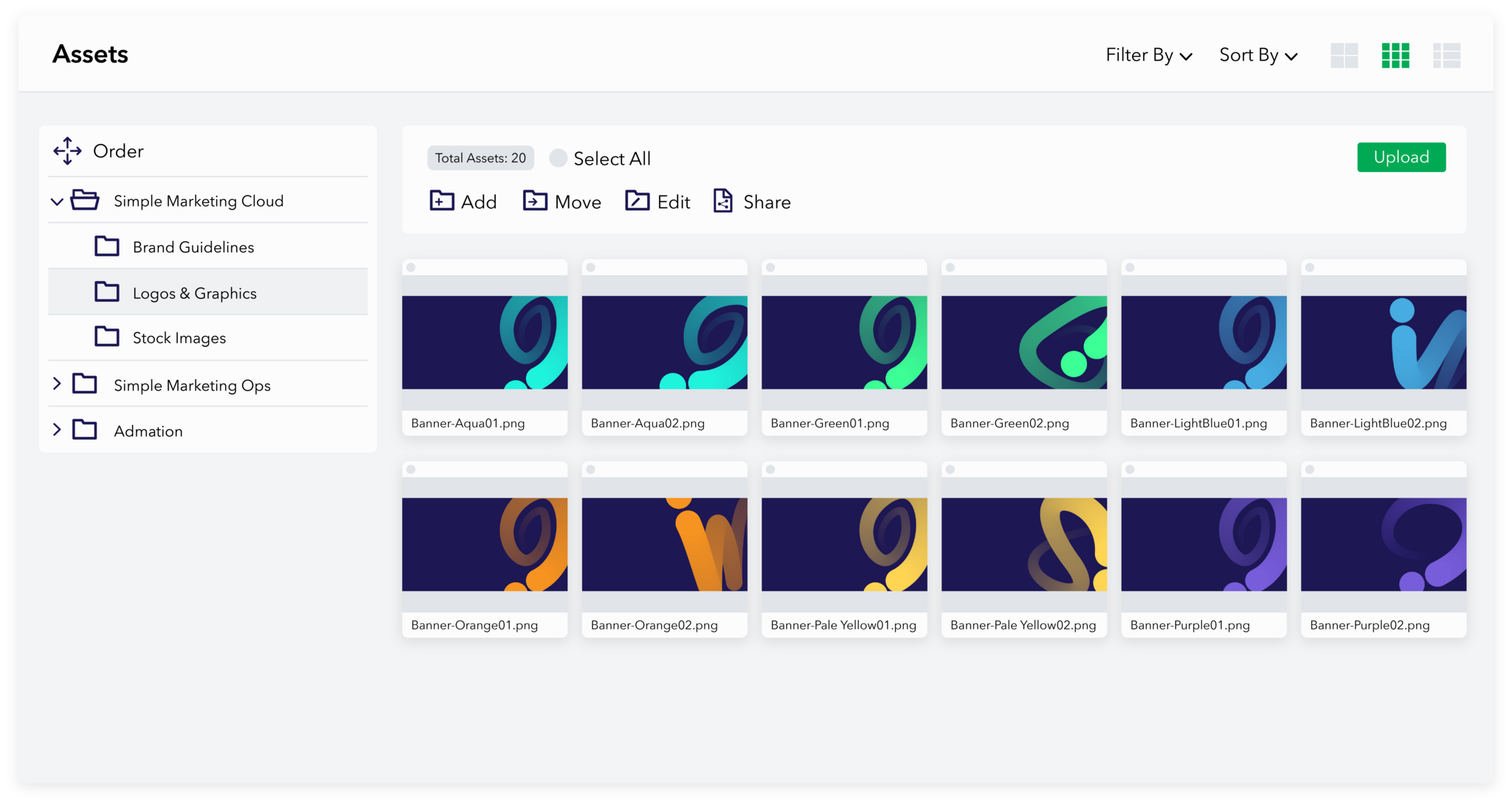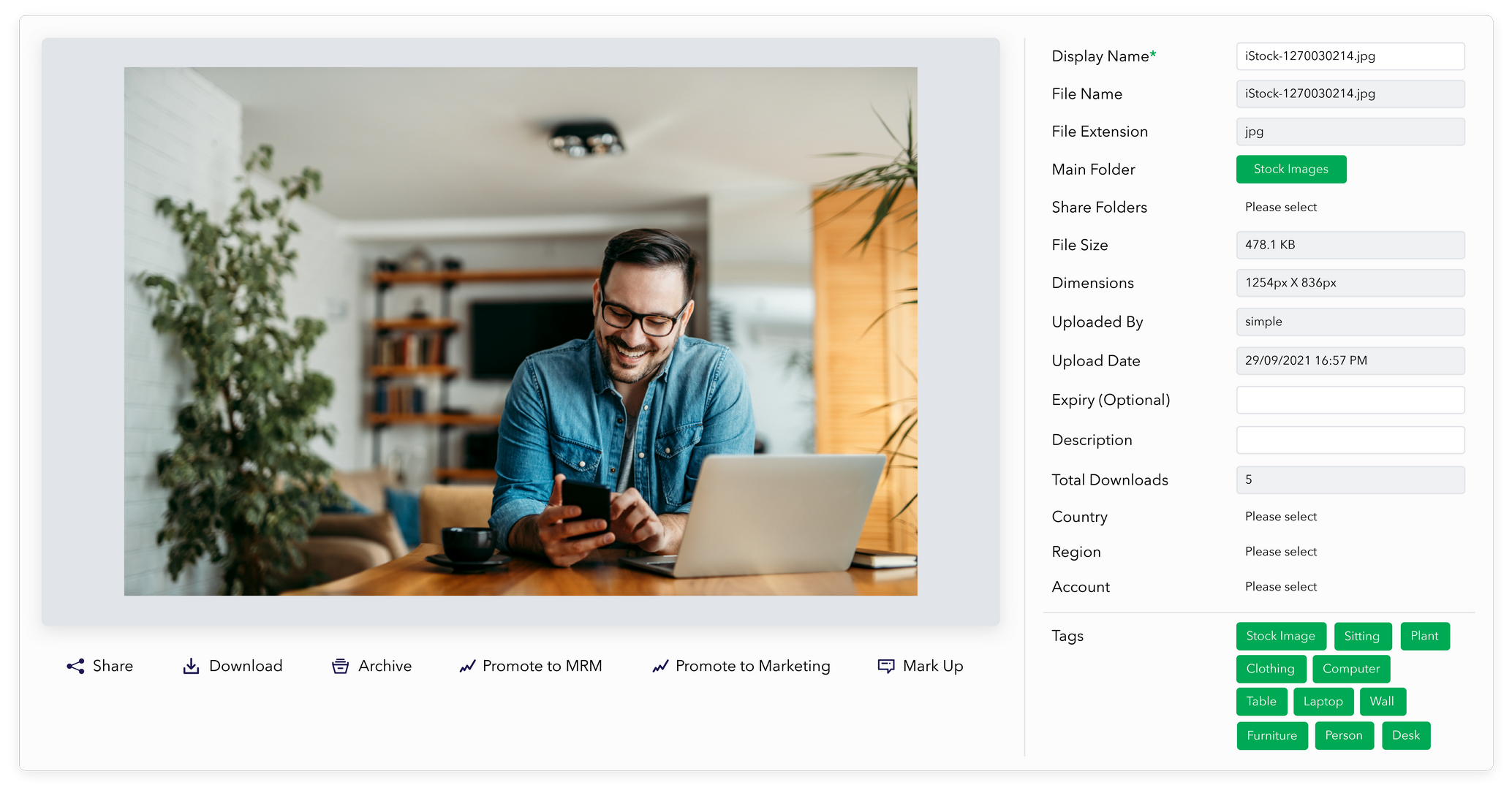 Collaboration: Calibrated Perfectly For Control And Flexibility
Share large files securely internally and with external agencies.
Create brand aligned templates that can be used across teams and locations.
Easy reformatting with editing tools. One image, billboard to thumbnail.
Define and enable the approval process to make the right decisions.
Define permissions so the right assets are used at the right time and place.
Book a Demo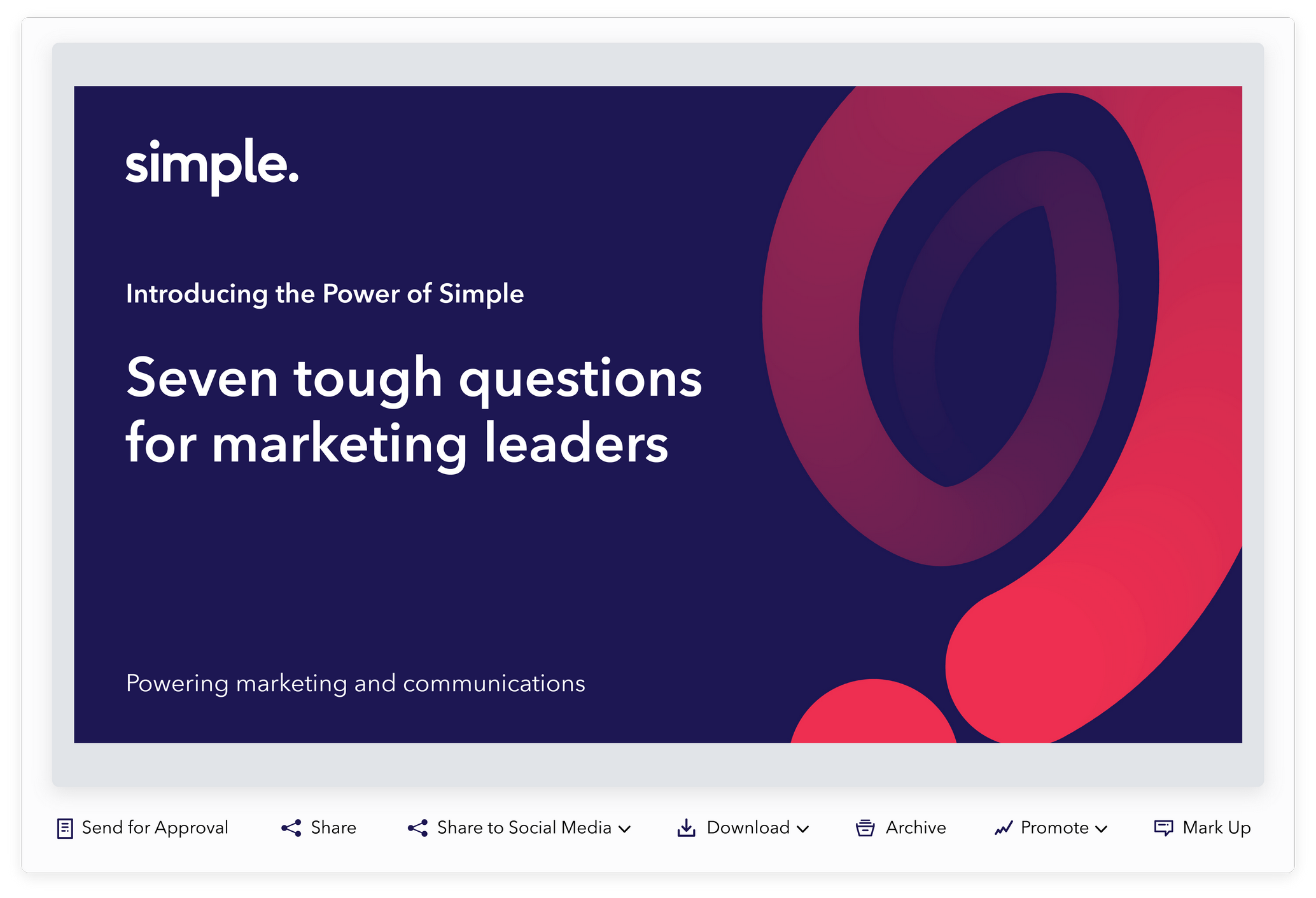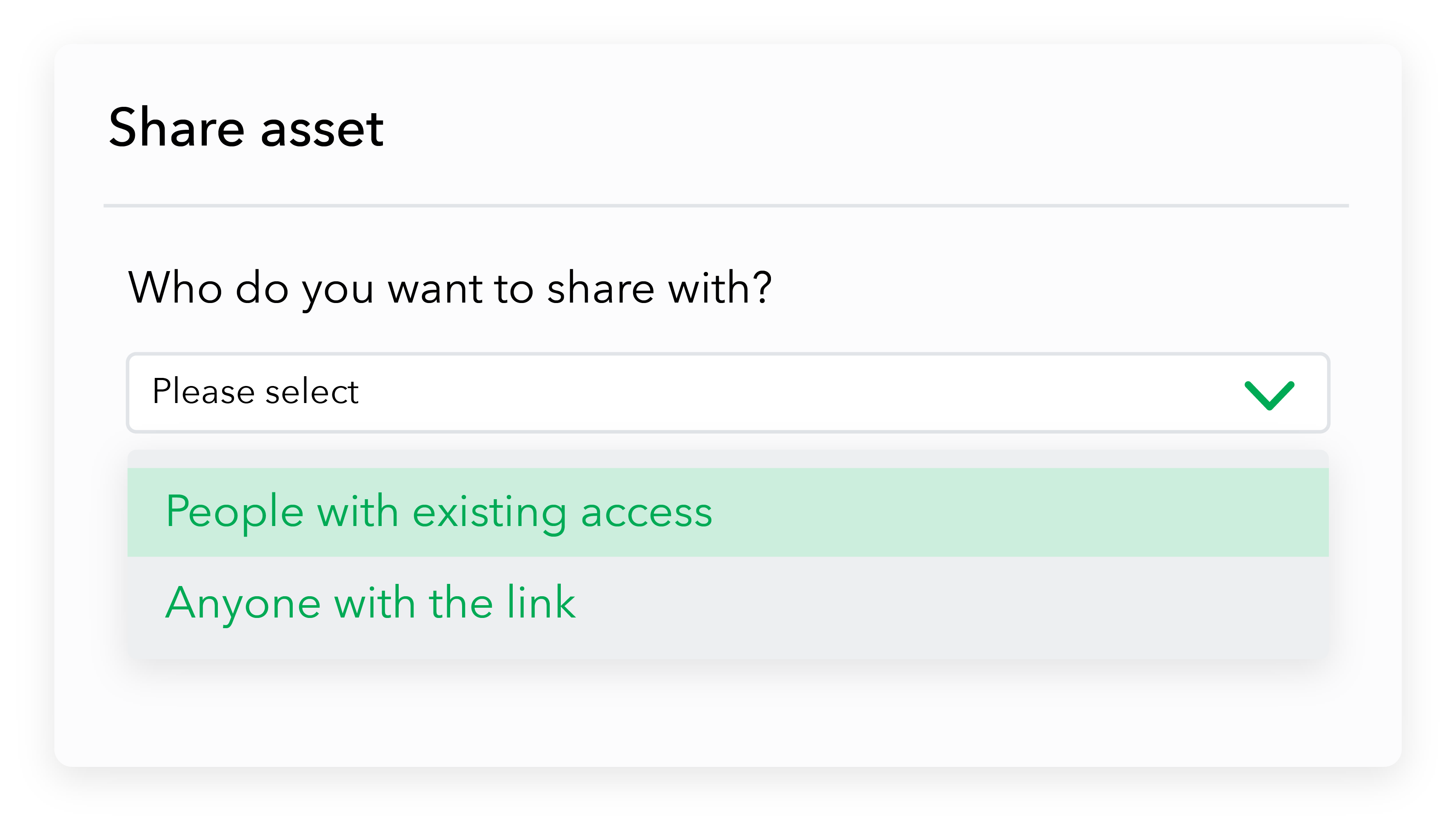 Let Real-Time Data Drive Your Strategy
Get a birds-eye view of resource and asset utilisation with a personalised dashboard.
Generate reports for more in-depth intelligence on asset use.
Track your brand assets – which ones are most used and which are not.
Plan ahead by understanding what your channels need – who's using what.
Manage resources better by knowing who's across which campaigns.
Be informed on usage trends, assets and people performance for strategic planning.
Book a Demo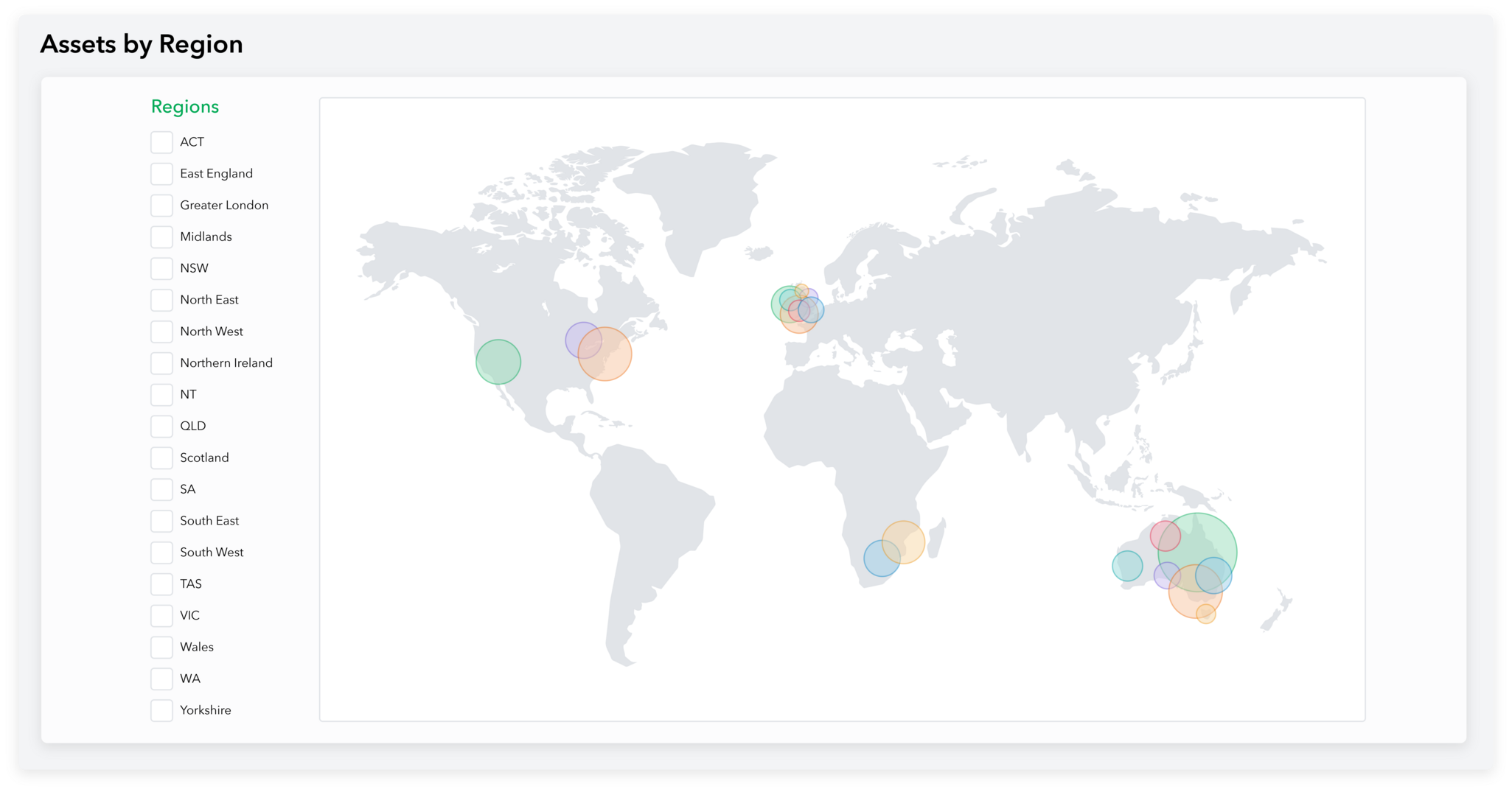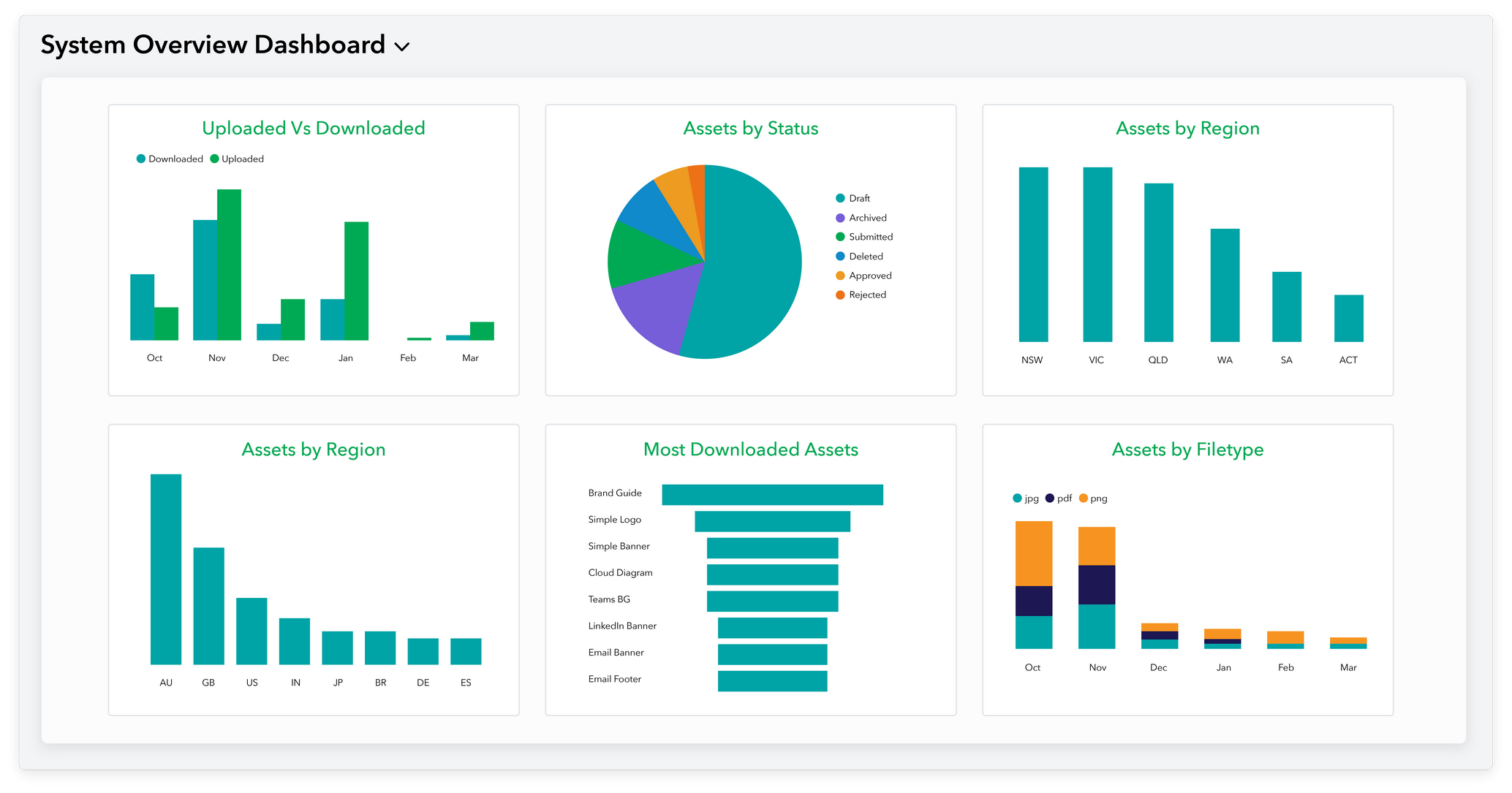 Deploy And Launch: Silently And Swiftly
Deploy the Simple Asset Manager quickly and securely
Integrate glitch-free with other Microsoft software
No downtime caused by compatibility issues
Move assets and data effortlessly with connectors and custom APIs
Minimal training required for Microsoft Teams users
Book a Demo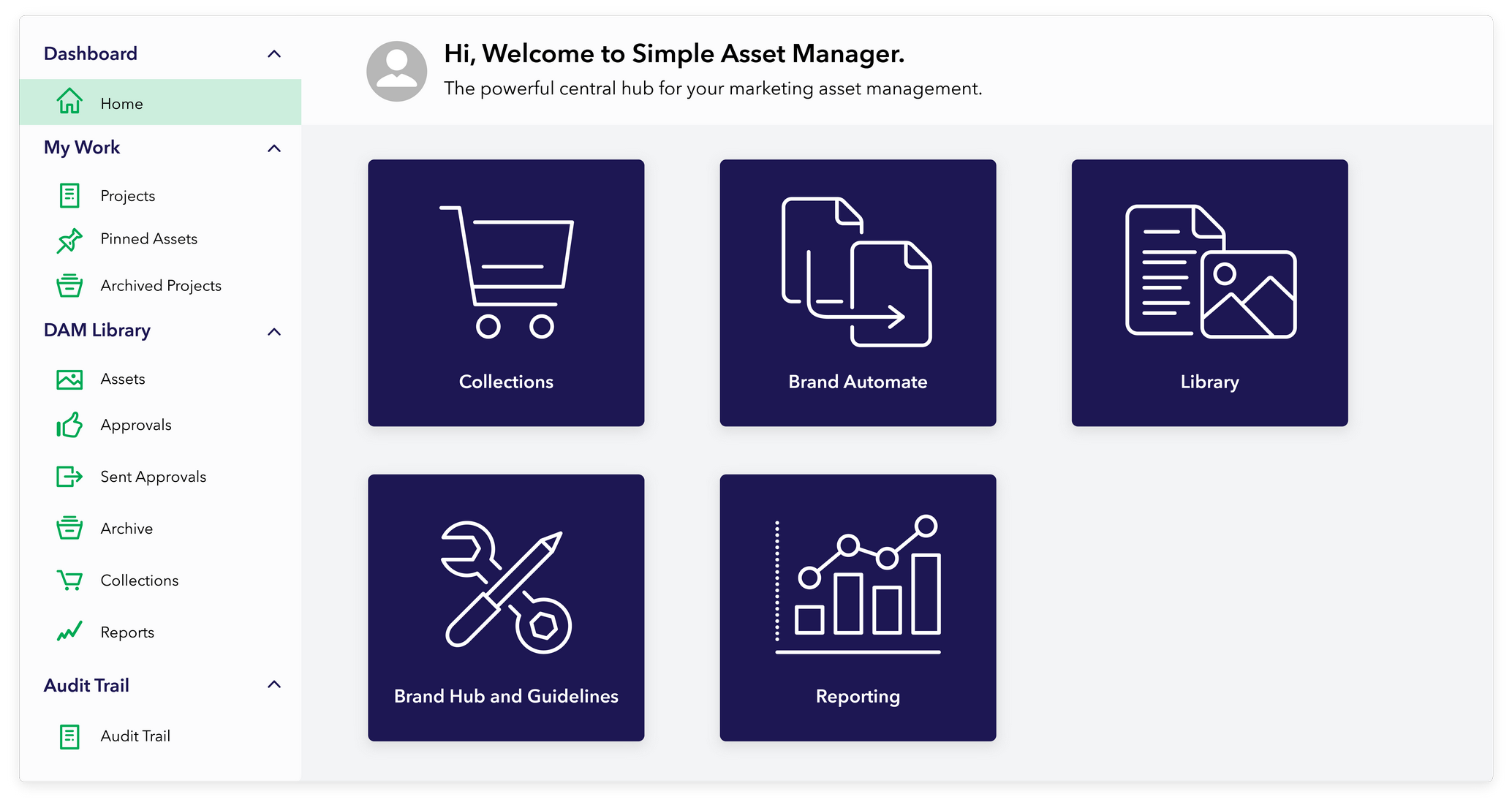 Asset Manager – Features
AI Search
Easily search and find brand assets including images, video, document by tags and meta-data.
Approvals
Intuitive approval workflow tools enable assets to be reviewed and approved within Asset Manager.
Central Asset Storage
A single source of truth to store and organise all brand asset including images, logos, video, documents and files of all file types.
Distribution
Securely share assets directly with both internally and externally stakeholders.
File Transcoding
Built-in image transcoding allows you to automatically convert images to any size and format you require for any purpose.
Permissions
Control access and usage permissions to ensure only the right people access approved assets relevant to them.
Tagging + Meta Data
Intuitive tagging powered by AI tagging and machine learning to automatically tag assets with relevant key words.
Version Control
Manage asset versions within the tools to ensure only current versions can be accessed and distributed.
Usage Rights
Manage assets usage rights and expiry to maintain control and avoid copyright issues.
Frequently asked questions
What is Simple Asset Manager?
Why is Digital Asset Management important?
What common challenges Simple's Asset Manager solves?
Does Simple Asset Manager integrate with other products?
What are the main benefits of Digital Asset Management?