The Dirty Dozen: 12 Common Marketing Problems Simple Solves
By Jodie Byass
Running marketing using spreadsheets, email and other tools that aren't fit for purpose? The result is hours of time wasted each week in inefficient processes, opportunities lost through lack of visibility and co-ordination, increased risk due to errors and inconsistencies, and other marketing problems.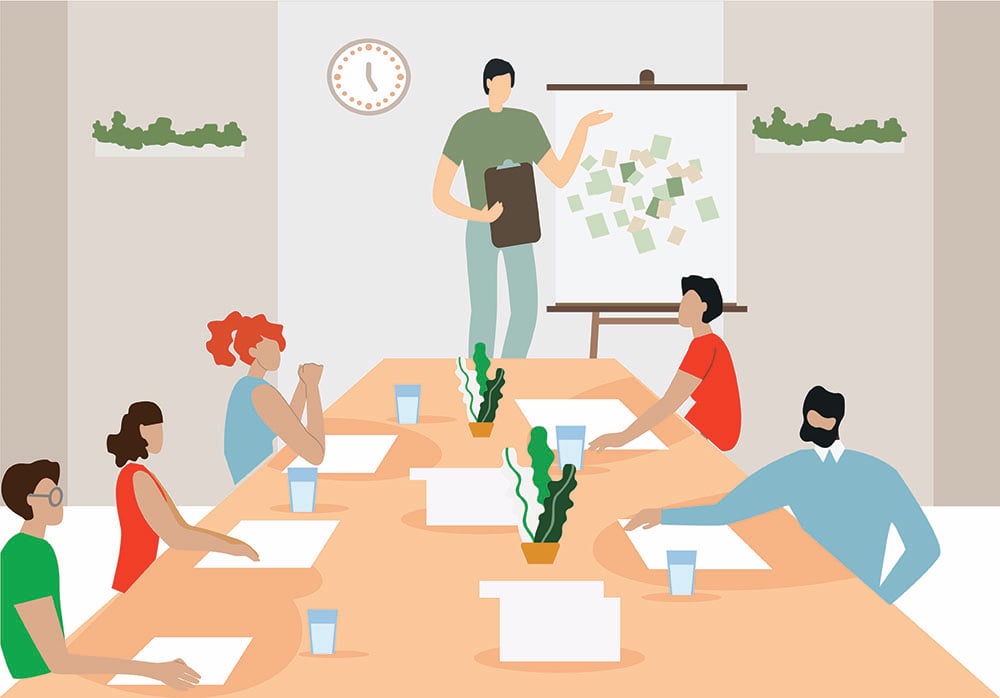 At Simple, we've seen first-hand the benefits of bringing marketing teams and all their associated stakeholders and partners onto one central platform that is specially designed to help marketers work smarter and faster so they can achieve more.
Simple's intelligent marketing platform does a lot more than it says on the box. We provide a single source of truth that transforms marketing planning and workflows, increasing productivity and providing visibility across all marketing activity to improve ROI and drive growth.
What does that really mean? Scratch the surface and you'll find these 12 common marketing problems Simple solves.
1. Limited visibility: No single source of truth across marketing plans, teams and activity — past, present or planned activity
Solution: Consolidate all marketing plans, teams, activity and data on one central platform for marketing
2. Spreadsheet hell: Marketing planning is conducted in disconnected spreadsheets that lead to errors and don't link to outcomes
Solution: Dynamic calendar planning connected to your workflows and asset creation that mobilises your teams and drives activity
3. Siloed data: Outcomes are held in channel tools, making it time-consuming and difficult to identify and optimise marketing activity and boost ROI
Solution: Key results are consolidated in customised dashboards to make measuring, optimising and improving campaigns easy
4. Request overload: Lack of standardised operating procedures for accepting requests, making it hard to prioritise work and manage resources
Solution: In-platform briefing and work prioritisation ensures your team is always doing the most important work
5. Inefficient process: Poor onboarding and process management, creating confusion, inefficiencies, bottlenecks and delays in executing marketing activity
Solution: Streamlined workflows and templates, in-platform mark-up and feedback, approvals and automated compliance workflows reduce lead times
6. Inconsistent briefing: Poor or incomplete briefs leading to misaligned and off-brand creative work, plus additional, costly rounds of revision
Solution: In-platform intelligent briefing improves briefing, keeps agencies on track and costs down, and leverages AI to optimise future marketing plans
7. Bad governance: Poor marketing compliance, regulatory breaches, high error rates or failed audits requiring improved governance and risk management
Solution: Automated in-platform compliance workflows streamline approvals times, meet audit requirements and ensure your brand is 100% compliant
8. Inconsistent branding: Erratic messaging and brand presence in-market, particularly across dispersed teams, diluting the impact of marketing activity
Solution: Digital asset manager provides a unified view of the brand experience, enabling marketers to provide a more consistent, engaging customer experience
9. Studio set-up: In-house creative studios need a way to receive requests, allocate work, consolidate feedback and approvals, and show ROI
Solution: In-platform briefing can be used for internal creative teams or external agency partners while our digital Kanban board makes tracking work easy
10. Communication chaos: Confusing review processes using multiple communications tools and a need to consolidate feedback in one place
Solution: Central platform consolidates plans, briefs, creative assets, mark-up, feedback and approvals, streamlining communication and removing bottlenecks
11. Martech mayhem: Too many disparate tools and systems across the marketing process, causing confusion and data loss through poor integration
Solution: Incorporating tool use into workflows mandates use and increases adoption while customised dashboards consolidate data from channel tools
12. Value vacuum: No central location to consolidate and understand marketing learnings, show the progress and value of marketing, and increase ROI
Solution: Customised project attributes mean you can tag, track and visualise all marketing activity to show value and attract additional investment to boost ROI
If you're experiencing any of these common marketing problems, Simple's intelligent marketing platform can help you solve them.
 

Contact us

 

for a chat.