Why Intellectual Property is Crucial to your Brand's Marketing Success
By Jodie Byass
It should be a simple matter to get a copy of a brand ad from the brand owner, right? Um, not so fast. As the Simple team discovered recently, whether a brand owns the intellectual property in their advertising, and how invested the marketing team is in its own digital asset management, can make it either a 2-minute request or something that wastes time and takes days.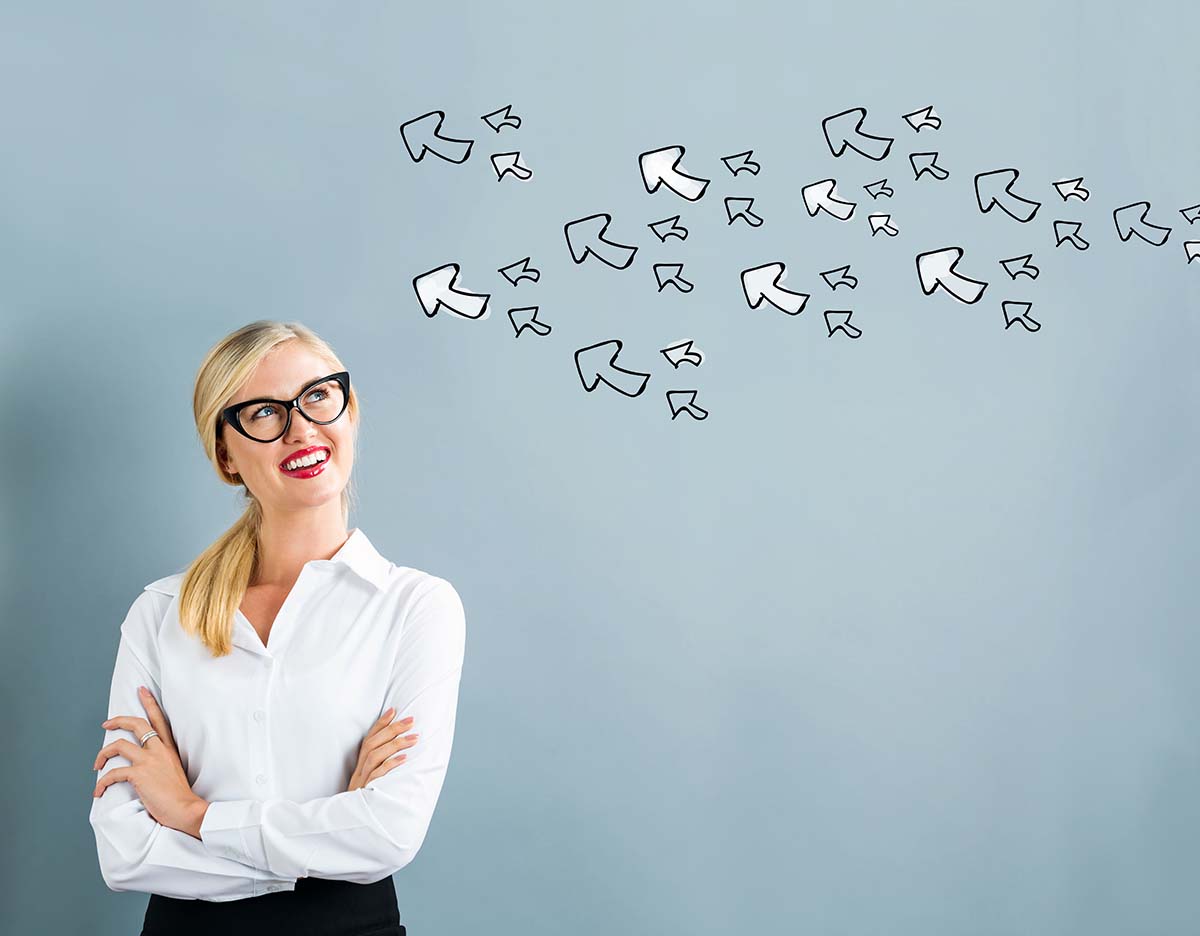 While interviewing a senior marketer recently, we requested a high-resolution version of an ad from the company's latest brand campaign to run with the interview. But the campaign's initial public relations push had passed, and the internal PR person at Brand XYZ's head office was left to make enquiries about which creative agency created the campaign and then liaise with the brand's account director there to get hold of the file, which she was then able to send on to me for publication some days later.
Instructions were passed on from the agency about expiry of copyright over some of the assets.
It was clear Brand XYZ was at least partly at the mercy of the contract it had with its creative agency, and not exactly in control of its own campaign assets.
In this day and age, where marketing teams talk about agility and the need to be responsive, it seemed anachronistic: legacy processes and systems appeared to abound.
Did the advertiser own the intellectual property in its own campaign? We didn't like to ask. They were certainly limited in how they could access and distribute it.
Marketers are taking more creative work in-house
When marketing was a simpler discipline, with fewer channels, it was common for the creative agency to manage the creation, distribution, editing and storage of a brand's campaign assets.
But times have changed.
These days advertisers are building their own internal departments to handle content marketing and social media, and many also have an internal digital marketing team and design studio.
Advertisers are coming to terms with the progression to mobile. Some are building their own apps in-house.
More and more versions of creative assets are needed to populate the ever-increasing number of digital channels on which brands appear, in addition to traditional media outlets.
And that repurposing of existing assets needs to be handled internally for maximum speed and agility.
That means advertisers increasingly need to own the intellectual property in their campaigns.
Who owns the intellectual property in a campaign?
Copyright rules vary from country to country, but in general, when an advertiser commissions a campaign from a creative agency, they are paying for the time and resources it takes to create that campaign, according to Jane Brown, principal lawyer at intellectual property specialists Choy & Brown.
But the agency owns the intellectual property that resides in the finished campaign, and the advertiser has an automatic license to use it for the purpose for which it was commissioned.
Print is hardly seen as the pin-up for modern workflow practices but there are a few key lessons about collaboration marketers can take from old media.
"To own the IP, marketers would have to have copyright assigned from the agency," Brown says. "In a lot of contracts the copyright does transfer over.
"There is usually a smaller cost if it's going to be used short-term or just in one country. If an advertiser wants to use it for an extended purpose, then that needs to be negotiated."
If a brand wants to alter an existing campaign asset – such as by modifying it slightly to run in a different territory or state, or updating it to run the following year – they need to own the copyright, Brown says.
"They need to have an agreement that includes an assignment of copyright. It's important for the agency, as well: if the client has made amendments that could infringe IP, that shouldn't be the agency's burden."
The starting point when it comes to copyright law is that it exists to protect the artist or author of the work. This position can be varied by a written agreement. Most countries offer protection of foreign works but it will depend on whether certain conditions contained in international copyright treaties and conventions have been met. If an advertiser would like to use the work internationally, they should first seek legal advice about the copyright laws of that country.
Changing role of the agency
It has long been true that the production department of many creative agencies is a profit centre, charging advertisers to create work, to amend it, and for each time it handles a brand's campaign assets.
It's understandable: the creative agency's traditional remit and revenues have been carved up as budgets have been diverted to new channels to market, with work often farmed out to specialists in emerging digital areas or taken in-house.
Agencies must necessarily charge according to where staff's time is spent, and if that happens to be on supplying files or amending and re-sending campaigns, clients are billed accordingly.
An agency may do a piece of work for you and give you the hi-res PDF but they often don't send over the working files used to produce that piece. You can be up for a few hundred bucks to change a single word of copy.
It also increases the barrier to reviewing an account if all the files are held by the agency, and the brand must pay to have them all migrated to a new creative agency.
The outgoing agency will charge for the time and cost of transferring the files, and for large advertisers with several brands requiring different treatment in multiple territories, the cost can run to big bucks.
It's not just about avoiding that final bill. It's about being able to decide who's going to do the revision, allowing the marketer to retain control.
Better digital asset management the key
As long as agencies are filing and storing a brand's creative assets, it's all too easy for advertisers to lose track of what they have created, where it is held, and how it may be used.
One in three of those assets ends up going unused or being under-utilised, according to a report from IDC.
The report also found that four in 10 companies are shopping for, or planning to buy, digital asset management (DAM) software in order to maximise the use of their creative assets.
"One-third of marketing assets go unused or underutilised." — IDC
A DAM system is simply a more sophisticated version of existing file-storing methods that can handle large and complex file types.
The IDC report also found that three in 10 that already have a DAM solution are looking at alternatives.
Ideally, a DAM system should be built into an advertiser's workflow processes so that it is used consistently across the organisation, making it easy to store, organise and find marketing materials.
"It goes to show how critical DAM has become to the digital marketing tech stack – for companies of all sizes," IDC vice-president Melissa Webster says. "I think that reflects the new demands that digital marketers have."
Benefits of DAM for brands
Using a DAM system has a number of benefits, the IDC report found, not least of which is an estimated 10 per cent productivity boost for most marketing teams, which no longer need to spend time looking for materials internally or sourcing them from creative agencies.
Other benefits include reducing asset creation costs, reducing risk and boosting revenues, the report found.
Regardless of the size of the marketing team, if a brand does not have a centralised DAM system, large numbers of assets and documents are typically created and then stored in different locations.
Several hours may typically be spent throughout the team trying to trying to track down assets every week.
DAM software promotes better re-use of existing assets, enhances consistency, and enables minor changes to be made cheaply and efficiently.
Simply establishing a centralised digital asset management system that can be accessed by the different arms of a company can eliminate duplication of work across those divisions.
A DAM system that allows metadata – such as expiry of usage rights – to be attached reduces the risk of non-compliant use of licensed content.
When it is part of an established workflow and approval process, it also reduces the risk of unapproved materials going out.
Digital asset management is in a state of constant improvement, allowing different file formats to be stored, incorporating mark-up capabilities and enabling advertisers to collaborate to create work with third parties, such as their agencies.
A centralised DAM system also makes it easier for marketing teams to collaborate across geographic territories and time zones.
Matching digital assets to your business needs
Marketers are becoming increasingly sophisticated in their approach to digital asset management, now mapping digital assets to their marketing model by creating assets for each state of the customer journey and using them to enrich the customer experience.
They can create the views of their intellectual property that they need as a business.
There might be several stages in the customer journey, such as discovery, exploration, engagement, opportunity, and so on.
With a DAM, every single asset can be associated with the buyer journey, or categorised by geographic region, for example.
When digital assets are managed centrally, they can be deployed strategically across a business in increasingly sophisticated ways.
Regardless of the size of a marketing team, it's clear that control over a brand's intellectual property is now a must for the modern marketer. Better digital asset management will reduce costs, increase productivity and consistency, and give your brand its best chance of converting prospects to customers.
To find out more about how Simple's Marketing Operations Cloud platform can help your marketing team brief better, Book a Demo.