Inspiring Creative Briefs: Meet Graham, the Crash-Proof Man
By Jodie Byass
Writing a brief that inspires a creative outcome is something with which many marketers struggle. In this blog series, we look at how award-winning creative campaigns go from brief to results.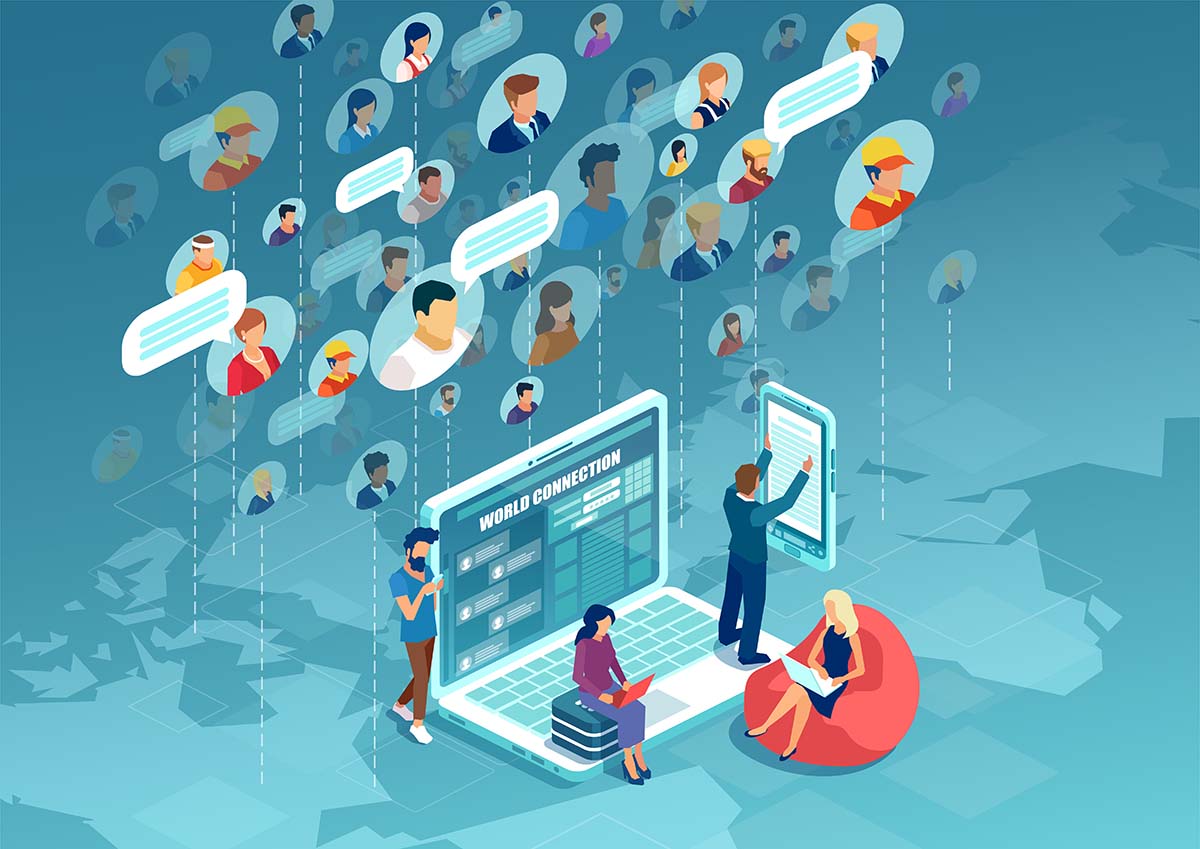 Victoria's Transport Accident Commission nailed the creative brief by focusing on the insight that everyone is vulnerable to speed — whether they are 'safe' drivers or not — because our bodies simply cannot withstand impact forces of 30km/hour and above. The result? Meet Graham…
The Background: Towards Zero
In 2015, the Victorian government adopted a 'Towards Zero' road safety strategy, meaning no amount of fatalities on the state's roads was to be considered an acceptable number: the aim was to get to zero.
TAC lead Director of Road Safety, Samantha Cockfield, says that's been a major change from previous approaches, which involved setting and lowering annual road toll targets. "We don't any longer accept that it's ok that anybody be killed or seriously injured," Cockfield says. "The long-term approach is definitely to get to zero."
The initial launch of Towards Zero advertising was an integrated campaign in which a 'man on the street' was simply filmed answering the question: How many road deaths is an acceptable number? The idea was to make people realise that no number was acceptable, and that the goal of zero was to protect those people that are still living.
In the next phase, the TAC wanted to talk to the Victorian public about some of the principles and research supporting this approach.
As part of the 'Towards Zero' platform, the TAC has adopted the 'Safe System' strategy, which is about acknowledging that people make mistakes; it aims to help create a more forgiving total environment so that when that those mistakes occur, the vulnerable human body is better protected.
To that end, the TAC was looking for new ways to talk about how there was only so much impact force the human body can withstand before it breaks.
The Marketing Brief: A New Way to Talk about Road Safety
The brief to creative agency Clemenger BBDO Melbourne was to raise awareness among the public that people are imperfect, which makes us all vulnerable to speed on our roads.
The TAC conducts a lot of research on road safety, and the public's understanding and awareness of relevant issues. According to Cockfield, the research showed people did not understand that it was the energy transferring from a moving vehicle into the body that caused it to break.
"We're trying to make people understand that everybody's vulnerable," she says. "We have the same tolerances to energy.
"This is why we go on about speed. The speed limits we set for people to travel at need to be appropriate for key road users, and once we've set them, we need people to travel within them.
"The brief was all about talking to the community about how there's only so much force our bodies can withstand before they break, and death and serious injury occur."
The TAC was also aware that people who regarded themselves as responsible drivers already tended to disregard campaigns that talked about bad driving behaviour.
Download your free ebook
HOW TO WRITE THE PERFECT BRIEF
The Insight: We Are All Vulnerable, Even 'Safe' Drivers
Some of the scientific research underpinning the 'Towards Zero' approach focuses on the limited tolerance of the human body to physical forces.
"We can only cope with so much energy being transferred to our bodies before we get injured and — worst-case scenario — we die," Cockfield says.
"If a pedestrian or a cyclist is struck by a car travelling at 30km per hour or more, their chances of dying start to increase, and by 60km an hour there's almost no chance of surviving.
"When we presented this information to focus groups and community groups, people were saying, 'Why don't we know this?'"
The insight upon which the campaign turned was simply that because the human body has not evolved to cope with the speeds of modern day mobility, we are all vulnerable to impact forces of 30km/hr — whether we are responsible drivers ourselves or not.
The Creative Brief: Show the Effect of Impact Force on the Body
Clemenger BBDO Melbourne Planning Director Matt Pearce says while the TAC has traditionally conducted 'shock and gore' TV advertising, and there was some expectation that it would again, the agency was looking for a new way to talk about impact force and its effect on the human body without being overly "scientific," or simply showing "yet another car crash".
The resulting question was: what would we need to look like to withstand the impact forces experienced in a crash?
"We needed to find a way to communicate that to people but not make them feel like it was a cold, clinical data point," Pearce says. "We decided to just focus on the human form. It's something everyone can relate to because it's about how we're all built."
The Campaign: Meet 'Graham', the Crash-Proof Average Male
The resulting idea was to explore what the average male human would look like if he had evolved to withstand the forces to which the human body is exposed in a crash.
Clemenger collaborated with a trauma surgeon, a crash investigation expert and an artist, Patricia Piccinini, to produce 'Graham', an interactive lifelike sculpture demonstrating human vulnerability.
"He's an installation, an educational tool, an activation, an interactive website, a learning resource and a sculpture – and he's a really powerful way to start conversations and invite people to learn more," says Pearce. "Through Graham, we could talk about why we need airbags, seatbelts, speed limits — he allows us to address all of these things."
Graham looks different from the average male today because he has no neck and a thicker torso. But the agency also made use of augmented reality technology to reveal how Graham had evolved internally to withstand impact forces better.
"'Graham' was a working title when we were developing the campaign, but then nobody could bear to change his name," Cockfield says. "He literally is like a person.
"He was supposed to be an average middle-aged Australian male. Much to the upset of many Grahams in Victoria. Ten to 15 of them took it very personally. I was getting calls where I'd have to explain he was the creation of an artist and say, 'I don't think she knows you'."
Graham was installed in a number of galleries around Victoria as a piece of art, with an interactive website and augmented reality component allowing visitors to discover more about him.
Public relations was a key element of the campaign in terms of getting Graham known. A public education component was also developed to help educate school students that might visit Graham when he was on display at a gallery near them.
An organic social media campaign went viral and spread the word, along with organic news stories in media outlets.
The Results
In the first few hours after Graham's launch, there were 31 million video views, 80,000 shares online, 1.9 million website views and Graham was the #1 trending topic on Twitter, Facebook and Reddit.
Almost all those who saw Graham both online and in person (99%) believed that the human vulnerability message was important and 77% reflected on their own fragility when thinking about road safety and viewing Graham.
The TAC achieved several waves of PR coverage, including local media each time Graham was installed in a new location; there has also been international and national media, which is rekindled every time Graham wins an international creative award.
"Almost all of Victoria got reached by the campaign," Pearce says. "Even 3-4 months on, Graham was still remembered by 1 in 2 people. He has really taken hold in people's minds".
In the year to November 5, 2017, the number of lives lost on Victorian roads was 203, a 16% reduction compared with calendar 2016. On a rolling 12-month basis, 251 lives were lost in the 12 months to November 5, down 9.4% on the previous 12 months. Although TAC would never claim that a single campaign like Graham is responsible for this reduction, his contribution has, and will be, long-lasting.
Watch the Webinar
BRILLIANT BRIEFS: HOW TO GET THE BEST WORK FROM YOUR AGENCIES
The Marketer's View
"We were incredibly lucky in terms of Graham's initial reach," Cockfield says. "There was a lot of pick-up in news media. Within 24 hours we were on the BBC, Washington Post, New York Times — we got hits from all over the world.
"We were really looking for people to come and look at him in person. Hundreds of thousands of people have visited him.
"We think it's a very good investment for us. It cost just over $200,000 as a commissioned piece of work. And Graham's actually appreciating in value, whereas most of our campaigns are dead money."
The Agency's View
"He's not just a campaign, but an interactive learning tool," Pearce says. "One done with humanity and provocation that makes people reflect on their own vulnerability. A lesson that will continue to be shared for decades to come.
"He's also a data visualisation as well — using decades of road safety and evolutionary data sources. He's a very creative and human interpretation of that. I think that's what makes him unique.
"All of us have become very close to Graham," he said. "We all feel weirdly emotionally connected to him. Our Creative Director's hair is even on Graham's chest."
Simple's Marketing Operations Cloud platform helps enterprise marketing teams to plan, brief, review and optimise their marketing activity to create exceptional customer experiences across all channels. Book a Demo to see how it works.